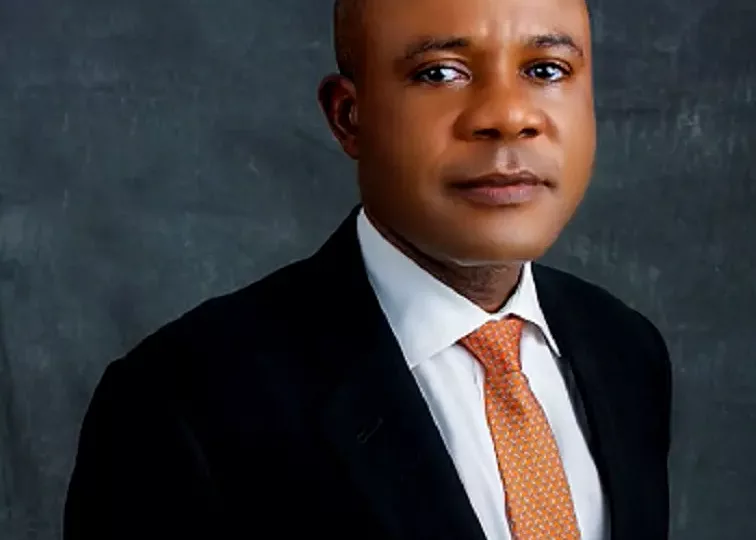 According to a great strategic thinker and philosopher, Peter Drucker, any society that wants something new, should stop doing something old. This implies that the secret of change as rightly stated by Dan Millman is to focus energy on building the new rather than fighting the old.
Drawing from the above viewpoints, it is obvious that Barr Peter Ndubisi Mba's promise for a change of direction in governance with entrepreneurial flairs through his well-packaged and articulate economic blueprint, represents the face of a new Enugu State. Mba, a London-trained lawyer and an alumnus of Lagos Business School, has put together a robust economic plan to take Enugu State out of its traditional civil service status preparatory to his ascendancy as the state's next governor come 2023.
In envisioning his dream for a new Enugu, Mba has assured the people of the state that they will soon begin to witness disruptive administration where entrepreneurial creativity will define the cause of governance with a view to pulling Enugu out of the doldrums of economic uncertainty occasioned by restrictive conservatism.
This great entrepreneur and Oxford graduate of strategy and innovation used his creative ingenuity to transform the distribution of petroleum products in the downstream sector of the oil and gas industry where his company, Pinnacle Oil is currently a leading player with a whopping 23 percent market share. He achieved this awesome feat by using modern technologies to design a system that eases the movement of large petroleum products from the high sea to the onshore tank farms within 48 hours instead of the usual 30 days duration.
As a public servant also, Mba won an award as the most outstanding commissioner for finance in Nigeria from a prestigious media organisation, The Newswatch Magazine. Peter's strategic thinking ability has been tested in both the private and public sectors. As a commissioner for finance and economic development, he was able to set a standard for public financial management thereby ensuring that there is value for money in the government budgeting system. He was instrumental in the designing of a result-based budgeting system that focuses on pre-defined objectives and expected results. This led to transparency and participation of all stakeholders in the budget process, creating an opportunity for each stakeholder to identify linkages between funds allocated and the proposed outcome. He was also instrumental in setting out a road map for accountability in budgeting to ensure that the state measures the effectiveness of government intervention.
Subsequently, when he envisaged that the budget could not accommodate some aspects of the critical sectors of the economy, due to the dynamic changing in the government's priorities, he designed a midterm expenditure policy framework to harmonize the competing government priorities. This sort of prompt response and innate ability to address difficult situations as clearly shown above is an indication that he is indeed an intellectual guru who thinks outside the box to get things done.
Driven by the patriotic zeal to serve his people, Barr Peter Ndubisi Mba has promised to deliver people-focused governance that will make Enugu State the preferred destination for investment, business, tourism, and living, if elected as the governor in 2023. Considering his track records and proactive strides in the private and public sectors as enunciated herein, the Enugu people will benefit immensely from his administration. Looking at the magic he performed in the oil and gas industry, his creative and innovative abilities will be of enormous benefit to Ndi Enugu and South Easterners in general. His raw display of intellect which was obvious in his previous assignments as a public servant will certainly propel Enugu State to greater heights under his watch.
Unarguably, listening to Mba speak about his economic blueprint and vision to take Enugu State out of the current poverty line through the strengthening of vital government institutions and enforcement of the rule of law to guarantee the ease of doing business, will convince even the most skeptical doubting Thomas that the future of Ndi Enugu is bright with him. He was able to explain in simple language how he will use disruptive innovation and radical creativity to achieve a quantum leap that will raise the GDP of Enugu State from the current $4.4b to an enviable height of $30b, a feat that will place the state on the pedestal of economic prosperity. This will in turn catapult and place Enugu State among the league of economic giants in Nigeria, second to only Lagos and Rivers states. As a matter of fact, space would not permit a comprehensive analysis of Mba's plan for Enugu State in one article, but the key point is his intellectual and administrative preparedness to take Enugu to an enviable height from next year as a governor by the grace of God.
Honestly, the decision to drum up support for Dr. Peter Mba is because of our objective assessment of his rich manifestos obviously designed to transform Enugu State. We are confident that the Enugu of our dream where all parts of the state will be given a sense of belonging; where the poor and the less privileged are assured of economic prosperity and social justice is feasible with him. And above all, it is because our tomorrow for a new Enugu State is already here with us under his watch.